Entering early summer, the U.S. highbush blueberry harvest is at peak output, and the season's total production volume is forecast to rise compared with last season. As usual, U.S. blueberries will be exported across the globe this season. And with China an up-and-coming new market for fresh U.S. blueberries, the U.S. Highbush Blueberry Council (USHBC) will, on July 1, hold an online informational session for potential buyers from the Chinese fruit industry to learn more about fresh U.S. blueberries.
According to the USHBC's forecast, blueberry production in the United States is expected to reach 725.2 million pounds (328,940 metric tons) in 2022, an increase of 10.4% from the 656.6 million pounds (297,830 metric tons) produced in 2021. Of this volume, 409.4 million pounds (185,700 metric tons) are expected to be sold as fresh blueberries and 315.8 million pounds (143,240 metric tons) as processed products such as frozen and dried blueberries.
The United States is the world's largest producer of blueberries. Historically, it has only exported processed blueberries to China. But with trade in high-margin fresh berries becoming a trend in the global blueberry market, the U.S. industry and government have been working to open access to more markets for fresh blueberries. Fresh U.S. blueberries were approved to be imported into China in May 2020 after years of diligent work.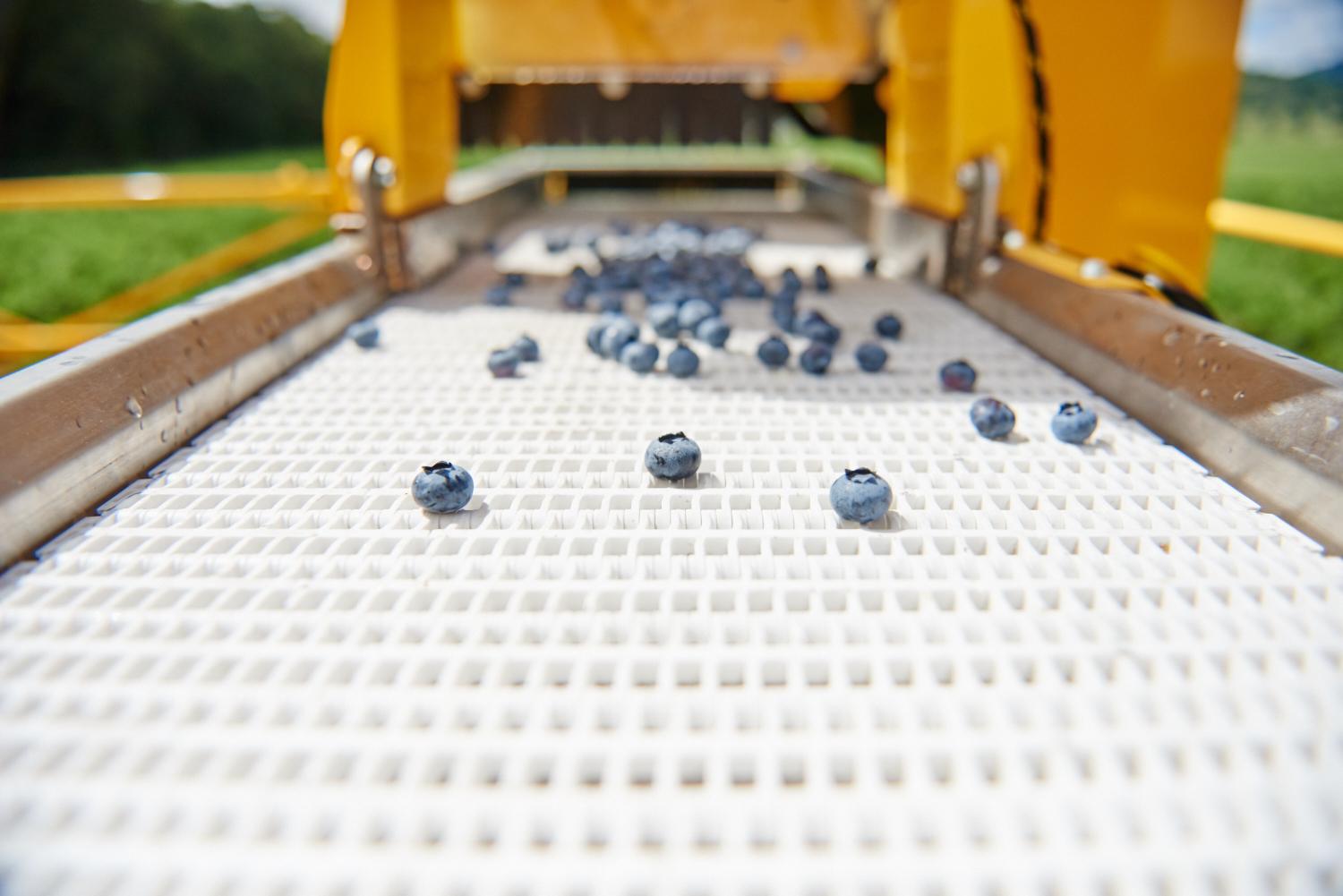 In July 2021, the first successful commercial shipment of fresh U.S. blueberries arrived in China. The 6,900 boxes of blueberries were sold at outlets of Pagoda, China's largest chain of fresh fruit shops — with a media launch ceremony held at a Pagoda store in Shenzhen. The United States got off to a strong start in this new market, exporting about 14 metric tons of fresh blueberries to China in 2021 according to USHBC data.
With increasing domestic demand for processed blueberries in recent years, China's imports of frozen blueberries from the United States have also increased steadily. China imported 491 metric tons of frozen blueberries from the United States in 2021, up 77% from 2020, according to USHBC data. China also imported 19.4 metric tons of dried blueberries from the United States last year, up nearly five times from 2020.
With production up and overall U.S. blueberry exports expected to reach new highs, it is also likely that exports to China will climb compared to last season. One avenue for promoting U.S. blueberries will be the online informational session held by the USHBC on July 1 from 10:30 a.m. to 11:30 a.m. China time (10:30 p.m. to 11:30 p.m. EDT). Although this informational session is largely aimed at a Chinese audience, all members of the fresh fruit industry are welcome to register to join via Zoom and learn more about the season's U.S. blueberry crop and export outlook.
23/06/2022