With fresh U.S. highbush blueberries having received market access to China in 2020, the product is set to have its first formal promotional activities in China this year. On June 17, the U.S. Highbush Blueberry Council kicked off its inaugural China campaign with a webinar and virtual meet-and-greet between U.S. blueberry growers/exporters and Chinese retailers. Despite the challenge of a high tariff rate, both U.S. exporters and Chinese importers/retailers expressed an eagerness to work together to bring fresh U.S. blueberries to China.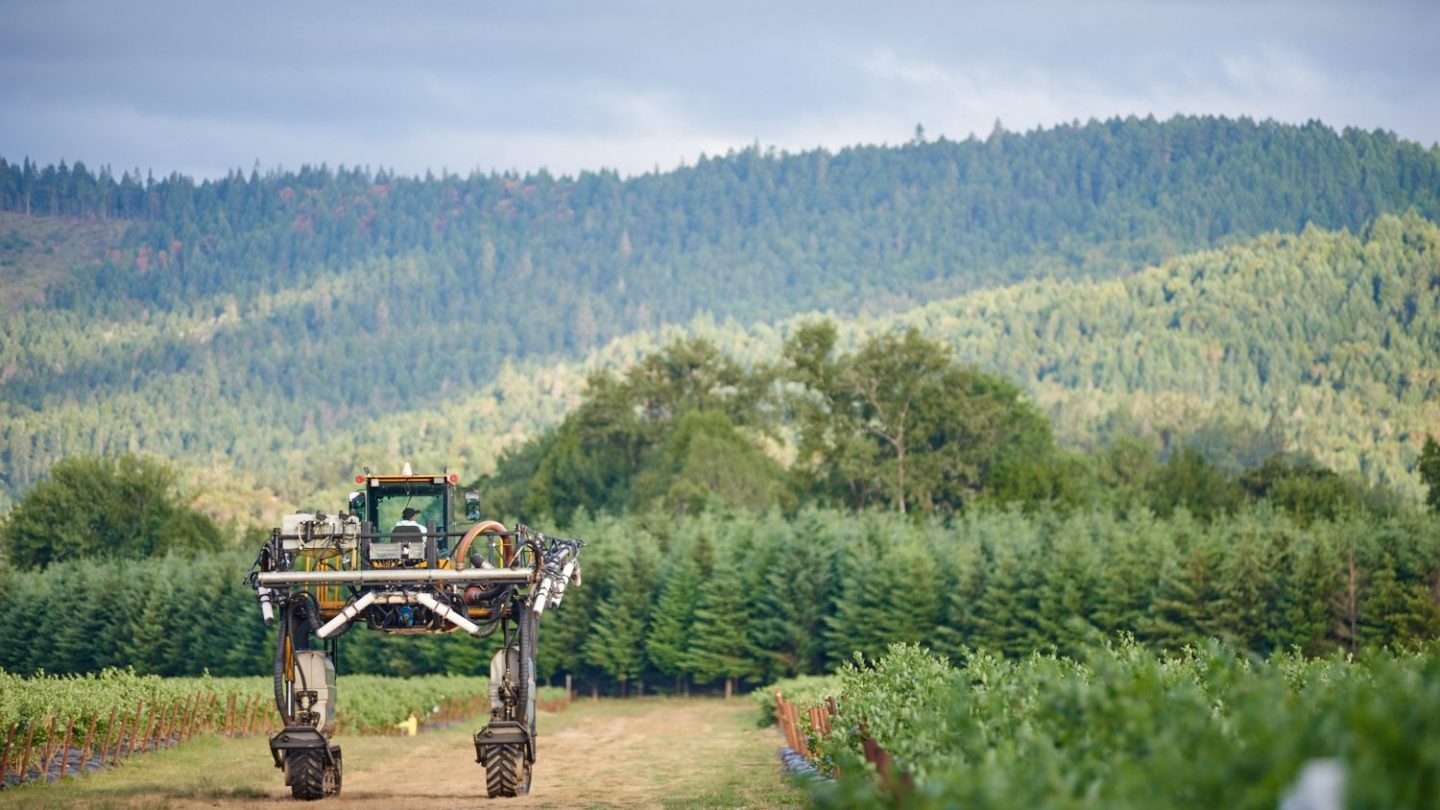 The event was moderated by Alicia Adler, vice president for global business development at USHBC, and featured welcome remarks from Chris L. Bielecki, deputy director at the USDA Agricultural Trade Office in Beijing. The virtual panel included representatives from Domex Superfresh Growers, Norris Blueberry Farms, Naturipe Farms, Oregon Berry Packing, Root 24 Farms and Rainier Fruit Co. from the United States, as well as Chinese retail representatives from Olé Supermarket, Xianfeng Fruit and Yonghui Superstores.
Not to be overlooked when discussing the contemporary U.S. blueberry industry's development of export markets such as China is the fact that highbush blueberries originated from the United States. During her presentation, Adler gave a brief overview of the history of highbush blueberries, which began with an American farmer named Elizabeth White who in 1893 became interested in commercializing blueberries and eventually teamed up with USDA botanist Frederick Coleville. The pair used wild blueberry plants as a starting point to breed and ultimately market the first highbush blueberries in 1916.
The United States has since continued to be a leader in global blueberry breeding and cultivation. Each season, U.S. blueberry producers export millions of kilograms of both fresh and processed blueberries to markets all around the globe. In an effort to better understand these markets, the USHBC recently commissioned a global consumer research study — the results of which were shared publicly for the first time during the China-focused webinar on June 17.
The survey, which was conducted by a third-party research firm on behalf of USHBC, contains thousands of data points from consumers both in China and around the world, which are expected to help guide U.S. blueberry exporters in selecting the best possible fruit for export to China. Furthermore, according to the data obtained, Chinese consumers strongly associate blueberries with the United States and have a high opinion of the quality of U.S. blueberries. "We were really pleased to see that there is very high consumer awareness of U.S. fresh blueberries in China," said Adler.
In addition to the survey data, exporters attending the webinar were able to strengthen their understanding of the China market by hearing directly from Chinese retailers about their requirements and market perspectives.
"For blueberries, the most important thing for us is the taste and the crunch, which really represents the shelf life and high quality of the blueberry for the final consumer," said Landon Yu, product director for Xianfeng Fruit, which imports approximately 5,000 containers of blueberries annually. "We are quite excited to understand more about American blueberries, and we'd like to find opportunities to cooperate [with suppliers in the United States]."
Several suppliers from the U.S. side signaled their optimism that the high quality and strong brand of U.S. blueberries can overcome the high tariff rate. "We're excited about the possibility of getting into China and we are exploring many options," said Clay Wittmeyer, director of international sales at Naturipe Farms. "I think it serves as an important testimonial that we were shipping out of British Columbia when we were able to ship from Canada to China, and I thought 'how are we going to do this with such a tariff?' But we did. And it worked out very well … I think we have a real chance of doing something."
An advantage working in favor of U.S. blueberries in China is the support of the USDA Agricultural Trade Office, which has been a pioneer in export promotion programs for agricultural products. "I hope that through today's event, everyone can gain more knowledge about U.S. blueberries," said Bielecki of ATO Beijing, speaking in Chinese for the local audience members. "And I hope that in the near future, more and more Chinese consumers can enjoy high-quality U.S. blueberries."
28/06/2021